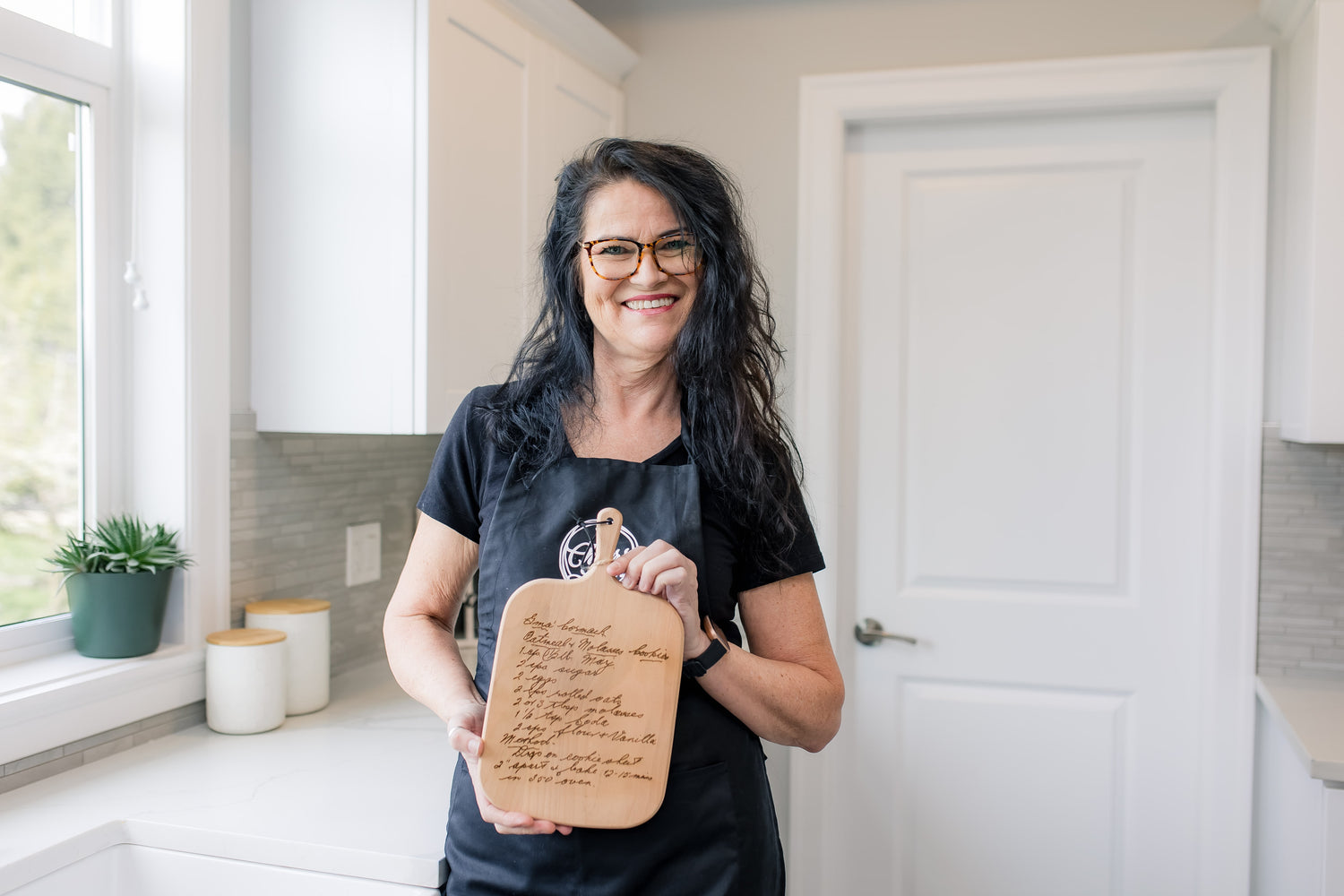 Hi, I'm Frances!
At sixty-one years old I quit my job to pursue my passions full time with 3 Cheers Laser.  I love the creative process from brainstorming, designing, creating, and connecting with customers.
Contact Me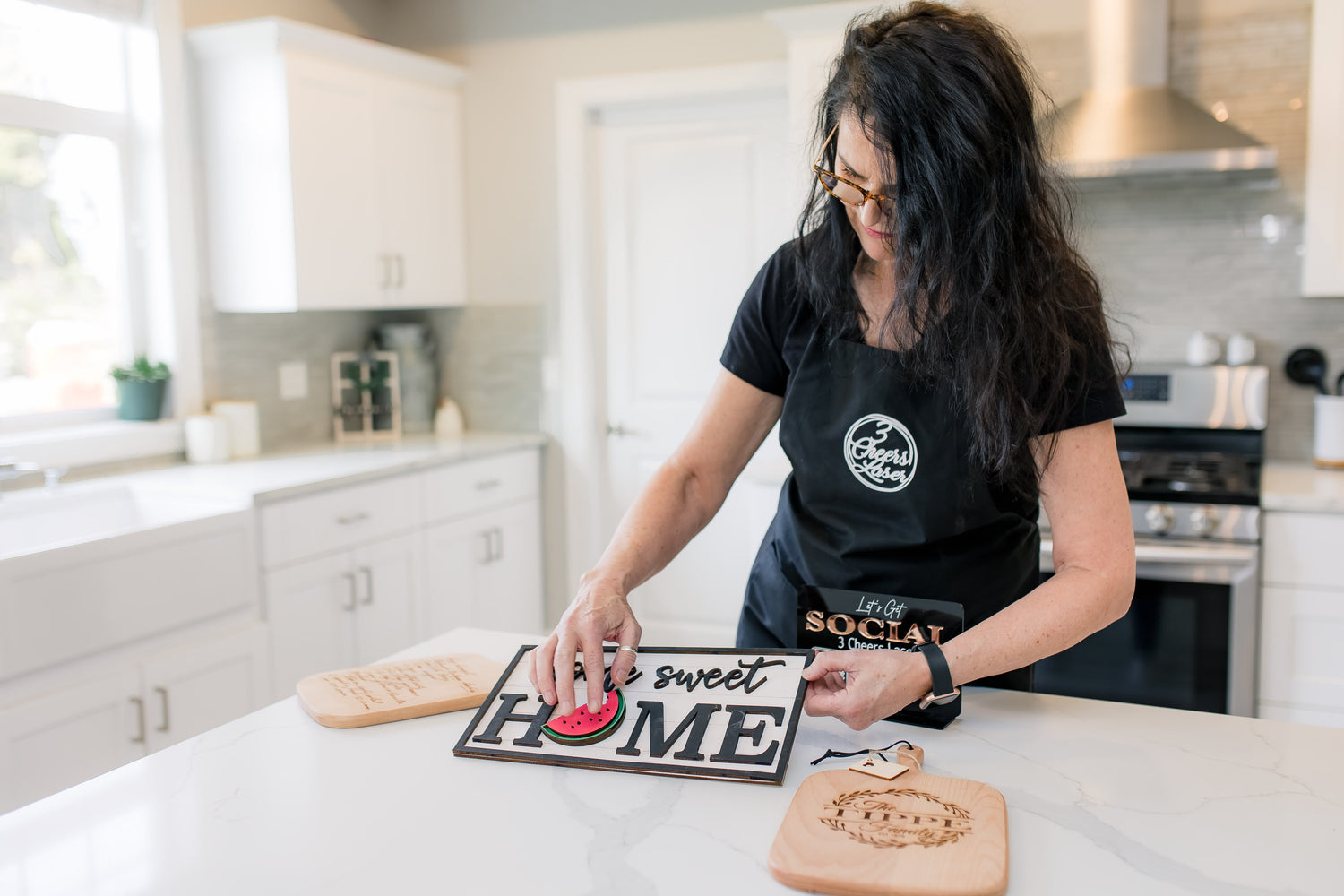 Although I enjoy the online space you will also find me at many local shows, especially leading up to Christmas time!  Christmas has always been a special time for our family, and although my kids are grown the magic lives on with my grandchildren.
I have lived in Maple Ridge, BC 🇨🇦  for my entire adult life.
Random Facts You Might Not Know About Me
🚤  I was the first woman to race a drag boat in Canada!
☕️  I didn't start drinking coffee until my fifties, my daughter introduced me to the Blonde Vanilla Latte and the rest was history. 
👷🏻‍♀️  I know how to drive an excavator.
🌊  I love to spend my free time paddle boarding.
Aside from selling online I also love attending local markets! 
For our up to date schedule please visit our facebook page.